"Money, money, money, must be funny in a rich man's world." 
ABBA said it best. Money is one of the toughest topics to talk about in general, let alone when it comes down to wedding planning. Having the expectation that your parents will help cover costs for your wedding without discussing can put everyone in a really tricky spot. Whether you grew up with the idea that parents eat the cost for a wedding, or it's completely on the bride and groom… It's absolutely something to discuss.

But how do you even begin a conversation like this?! Being prepared before going into an uncomfortable conversation will give you peace of mind as you begin to navigate the actual discussion with your loved ones. As a wedding planner (and a recent bride), I've experienced the "awkwardness" of this conversation a time or two.
FIVE TIPS TO HELP YOU NAVIGATE ASKING YOUR FAMILY FOR FINANCIAL ASSISTANCE FOR YOUR WEDDING:
Establish your vision and estimate ALL costs for your wedding
To establish your vision, ask yourself the following question – Is a celebration "Someone", "Something", or "a Group of People"?
Someone: Who is that? Your fiance? If so, maybe the best financial choice is to do a microwedding or even elope!
Something: What item makes a celebration? A DJ? A dance floor? A photographer? What is that one "thing" that would bring you joy? Please know that it's okay to want things! Don't feel guilty about that.
Group of people: Who are these people? Who absolutely needs to be present?
To estimate all costs, think about every aspect of your dream wedding day. From hotels to rehearsal dinners, all the way to the little wedding day moments. You need to account for all costs and services – even if it's scary.
For example: Think about your gift table. What goes on the table? You'll want a guest book, which means you'll need pens and a jar for the pens. You'll want a sign that indicates that *this* is the guest table, or you'll need a box for cards.
Do this for every aspect of your wedding.
Don't be surprised by the costs – in fact, overestimating gives you enough of a buffer.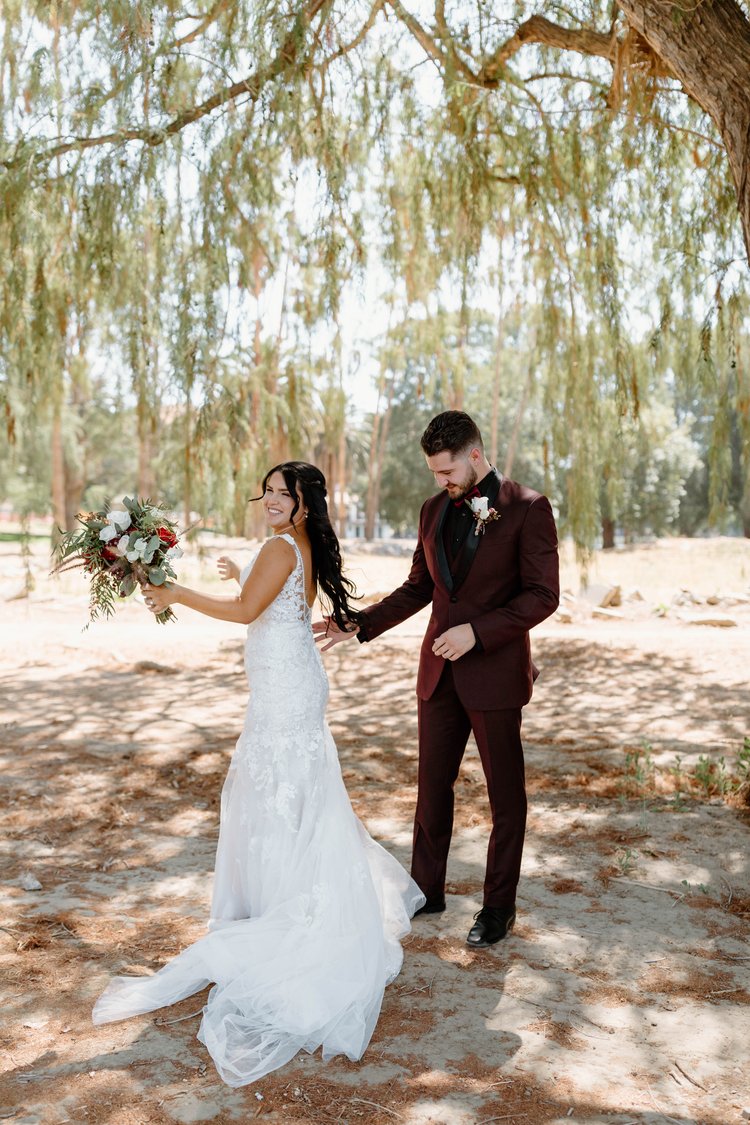 4. BE OPEN AND HONEST. With everything. Let those who are contributing know how much YOU can afford and what your plan is if you cannot achieve the needed budget.
Yes, this will be awkward.
Here's an example of what you could say: "So we've recently been trying to budget for our wedding before we start spending money. We are super excited about our vision for the day. Here is what we are thinking: *EXPLAIN THE VISION OF THE DAY. Don't spare any details. Take them through the importance of each element and cost* After budgeting all that, we figured out that our overall budget needs to be ___. We will need to either eliminate some elements that are important to us like _____ or we may even elope since our budget we can afford is ___."
If they've mentioned contributing say, "I know in previous conversations, you had mentioned being able to help us with our wedding. Is there something within our budget and expense list you would be comfortable helping with?"
If they've never mentioned contributing, say, "Do you have any ideas or suggestions on how we can accomplish our wedding vision without compromising it?"
Laying out options and even ultimatums is sometimes important. This will give them a chance to either help out with finding more affordable alternatives or will allow them to contribute. It should be very obvious that if you cannot get the funds (or find an alternative solution), there will be no extravagant wedding day.
2. Determine what YOU and your fiance can actually contribute to your wedding day
Keep in mind allllll of the costs that you will be responsible for: wedding party gifts, travel accommodations, snacks, bachelor & bachelorette parties, etc.
3. Prepare your family (who may be contributing) by starting to mention the overall cost of items and where you stand.
If they have mentioned in the past that they are helping with the cost, ask to set up a time to sit down to discuss your vision and budget.
Set a date and time. If they hadn't mentioned before that they would contribute, ask them if they would like to be involved in the planning process and if they are able to help with certain aspects. From there, there will be further conversations when those certain aspects arrive.
Keep in mind your families' financial situation when asking them to help. Do not put them in a tough spot if they will be uncomfortable contributing.
5. If someone contributes to your wedding – SAY THANK YOU! Be sure to communicate how truly blessed you are for their help.
Details to establish when accepting money are:
When and how much they will be contributing. How much each month, via credit card, check, cash, etc.
What are the "terms" of their contribution? Do they expect to have a say in the wedding planning? What strings are attached? Is this worth it to you?
Ooof. It's a lot, my friend. I know. And it's not a conversation you're looking forward to; I know that, as well. But if you can get through it, you can get through anything including Vendor consultations, being confident in your budget with vendors, telling loved ones 'NO' when they overstep, and so much more. You've got this!!
What are you most worried about when it comes to the $$$ Talk?!
Warm Wishes,
Cassidy