Photo by NORTHFOLK on Unsplash
Welcome to week 2 of our Engaged to Planning series. This week we will break down the most helpful tips for starting your wedding budget and getting on track financially! Money can become a big boundary in your wedding planning. Before you begin booking vendors and spending money it is so important to have a realistic plan and budget. With a realistic budget, you avoid unnecessary overspending.
HERE ARE 5 TIPS FOR CREATING A WEDDING BUDGET THAT ACTUALLY HELPS YOU WITH PLANNING.
---
OPENING A WEDDING SAVINGS ACCOUNT
Many banks allow you to create multiple savings accounts or accounts focused on goals, like a wedding. By having a separate saving you can get excited about saving money throughout your engagement and having a realistic idea on spending. When your wedding money mixes with your personal savings, you can set yourself up for more stress in the long run by not knowing what is what?
Banks with high APY:
Ally: 0.5% APY, No monthly fees, No Minimum deposit feed.
Capital One: 0.4% APY, No monthly fees, No minimum deposit.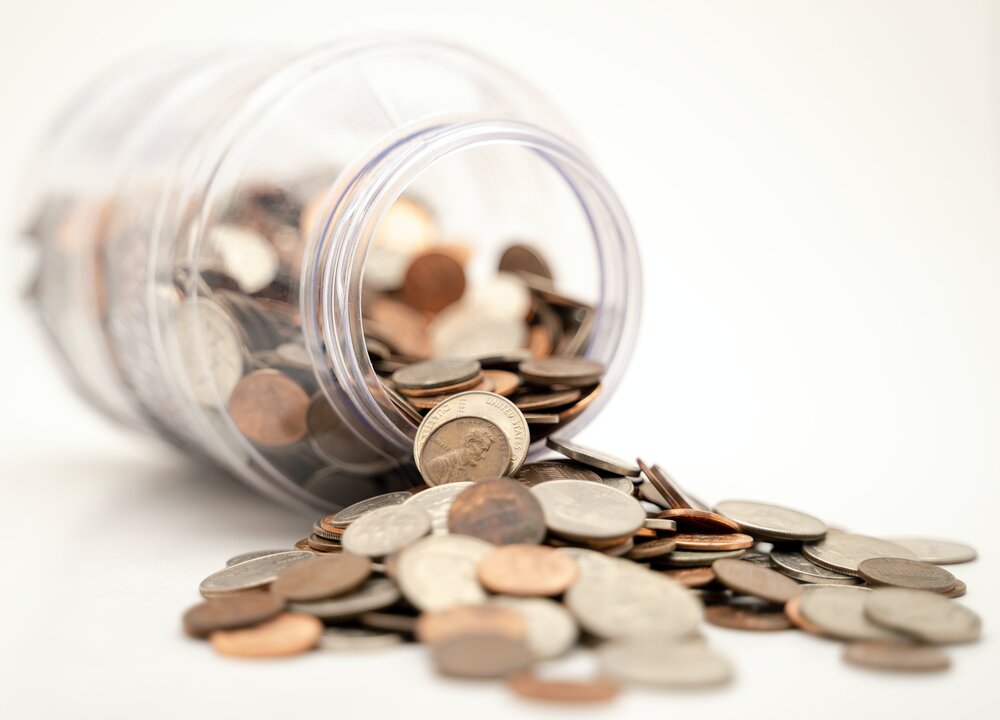 Photo by Michael Longmire on Unsplash
CREATE BUDGET PERCENTAGES
This can seem daunting. But your budget is not a bully to suppress your dreams for your wedding day, it's actually the playground.
Photo by Green Chameleon on Unsplash
4 steps to create a budget percentage:
Rank all possible Vendors in order from most desired to least.
Next, we will figure out how much you need to spend on each vendor based on your vendor ranking.
The vendor that is your top priority should have a larger percentage of the budget aka we are going to invest more in this vendor and that is okay!
Once you have an idea of the percentages you want to spend on each category, you are ready to begin booking vendors! Make sure you start with your venue or planner. This will lock in your date and allow other vendors to be able to say Yes to you when you inquire.
Make sure you budget for everything! There is nothing worse than realizing that you didn't account for an expense. I always love to provide my couples with budgeting tools to ensure that nothing is forgotten.
CONSULT A WEDDING PLANNER ABOUT YOUR BUDGET & VISION
Did you know that I offer a free 1-hour consultation for all couples where we unpack your dreams and non-negotiables?
I will take the time to get to know you.
Hear about your vision for your wedding day and how you want to feel!
Provide tips and suggestions based on your vision & budget!
As a reminder, I am a professional in this industry, this is more than likely the first time you are approaching budgeting for a wedding. I love what I get to do, that is why when I say, I am here for you, you better believe it! I want you to have your dreams come to life. Together we can create a truly magical day regardless of your budget! Whether you have $15,000 or $100,000, together we can bring your Pinterest board to fruition.
USE A BUDGETING DOCUMENT TO TRACK BOTH ESTIMATED AND ACTUAL SPENDING
There a million different documents out there to track your wedding budget. Some are free and some cost money. However, if the document doesn't allow you to estimate the total cost before spending and then track the amount of money left in your budget when you start spending, is it worth it? Knowing throughout the process how much money you have left is so vital to staying on track. That is why you want a document that will actually help support you.
Here at Peace & Pine Events. We provide our clients with a document that tracks spending and does all the calculating work for you. So all you have to do is type in some numbers and focus on your vision.
ADJUST YOUR REMAINING UNSPENT BUDGET
I can't promise that everything that you prebudget for will be exactly that amount or under. That's a part of why we create budget percentages. As you get halfway through your budget you may need to adjust the remaining items and their projected costs to allow for on target budgeting.
---
No matter what your budget. No matter what your vision. You've got this! I wholeheartedly and firmly believe in you AND if I am so lucky to get to meet you to discuss your wedding, I know you would agree. I am passionate about budgeting! I am passionate about client care! I am passionate about caring for you despite all the ups and downs this season of life holds. So my question to you is
How can I best come alongside you?
Warm Wishes, 
Cassidy